Welcome to The MX5 Restorer
If it's MX5 Related, We do it!!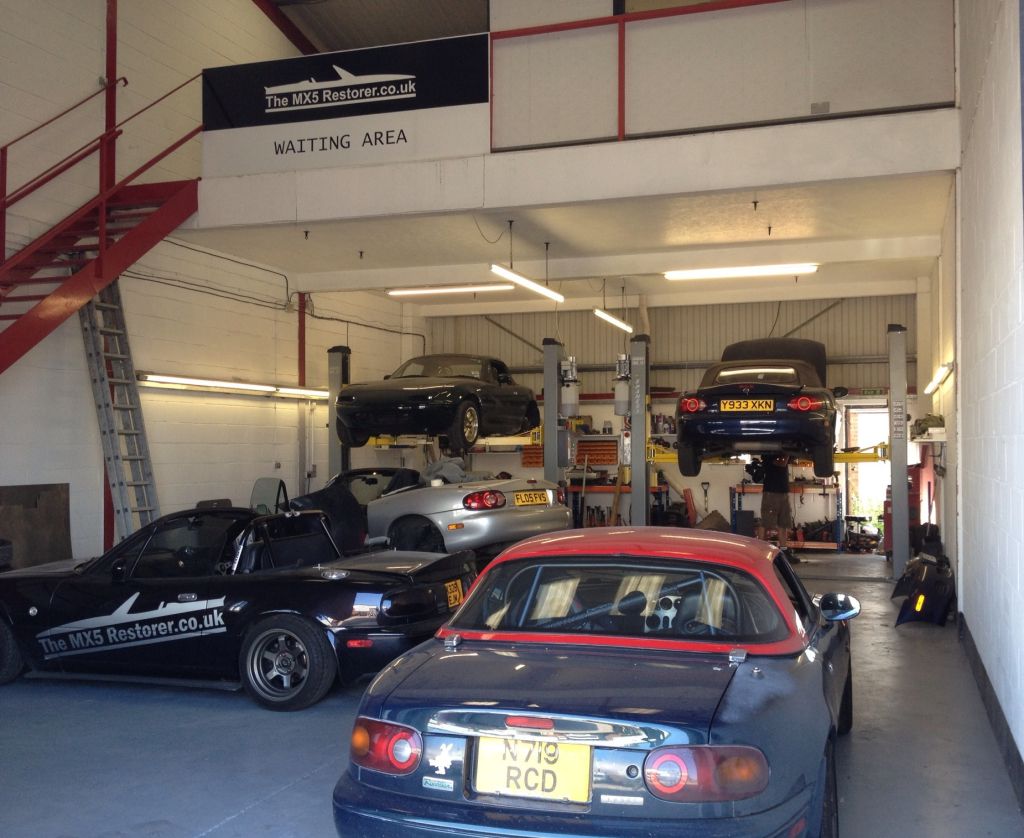 At The MX5 Restorer we can offer anything your beloved MX5 might need, from a valet to get it ready for the summer, to a complete and full restoration.
We are a one stop shop for your MX5, whether you own a mk1, mk2, or mk3, we can carry out servicing, MOT's, welding repairs, rust prevention, modifications and parts.
We are a team of car enthusiasts that have known and worked together for over 15 years, and will take care of your pride and joy. Our aim is to provide a level of workmanship and customer care that is second to none - we are only happy when we know the customer is happy.
The Team
Garath - Founder of The MX5 Restorer, his love of MX5s started over 12 years ago and has grown into a real passion. He has carried out so much work on the cars that he knows every inch of them, and his work is very well respected throughout MX5 clubs and forums.
Chris - Co owner of The MX5 Restorer, he came into the business very early on, and has been a key part of its development and progression to the success it is today.
Ashley - As The MX5 Restorer has progressed we found we needed to bring in another person, Ashley has become a valued member of the team here